Hours: Mon - Thu: 7:30am - 5:00pm
Fri: 7:30am - 4:00pm / Sat: 8:00am - 1:00pm

1275 Bloomfield Ave, Fairfield, NJ 07004 
Tel: (973)299-6100   Fax: (973)807-1921

Live Edge Wood Slabs

Wood slabs are ideal for counter tops, bar tops, tabletops, benches and more! We can supply you with the slab(s) for self fabrication, or we can deal directly with your general contractor who will fabricate one for you.
​We have many species of hardwood slabs to choose from. Some of which are 
Sycamores, Maples, Oaks, Walnuts, Elms, Cherry, Poplars, Guanacasta & Hickory
. Thickness ranges from 1" inch to 2 inches. Our band saw can cut widths up to 48 inches and lengths up to 30 feet.


Oak Log being milled into Live Edge Slabs





Below is a pricing Guideline,
EACH INDIVIDUAL SLAB IS PRICED DIFFERENTLY
. Price is determined by Species, Size and Character grade. Prices will all vary depending on rarity of size and character/grain figuring.​

Anything Wider then 30"
Please Call for Pricing and Availability - 
Pricing will be 2x-3x the price for Walnut.
We will NOT be able to give pricing on slabs over the phone! Every slab is priced differently. You will be required to stop in and select a slab at our location.
* Below is a guideline on the cost to fabricate a slab top only *
NOTE:
Wood slabs that are fabricated by Boards & Beams and are sold to customers for their installation do not come with warranty for TWISTING & CUPPING. Slabs need proper fastening and support and a adequate counter or table base.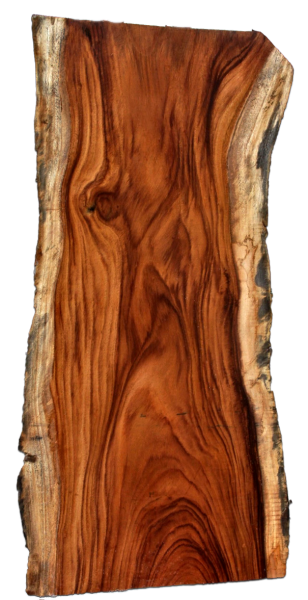 BOOK-MATCHING

5' - $280
       8' - $400
6' - $320       9' - $420
7' - $370       10' - $450
PLANING & SANDING

Up to 34" wide - $55/Sqft
  35" - 36" wide - $65/Sqft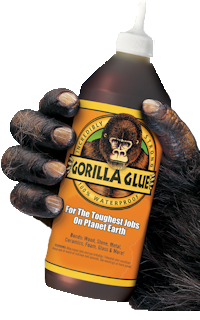 PLANING CHARGE

​
12" - 16" = $40
17" - 20" = $50
21" - 24" = $60
25" - 28" = $70
29" - 32" = $80
33" - 36" = $95
​
Ripping 1 Straight Edge - $85
Cross Cut to Length - $45
We recommend Gorilla Glue™ for book matching slabs.
In Stock.
36 oz Bottle - $26.00
SLABS ARE AIR DRIED AND SOLD "AS IS". WE ARE NOT RESPONSIBLE FOR ANY SPLITTING, CHECKING, CRACKING, WARPING, TWISTING OR ANY MOVEMENT. WE RECOMMEND THAT YOU SECURE THE SLAB TO THE BASE YOU ARE USING AS SOON AS POSSIBLE. THIS WILL HELP MINIMIZE ANY MOVEMENTS. SLABS ARE AIR DRIED AND NOT KILN DRIED - BOARDS AND BEAMS IS NOT RESPONSIBLE FOR ANY INSECTS THAT MAY RESIDE IN THE SLABS.
Gallery / Previous Projects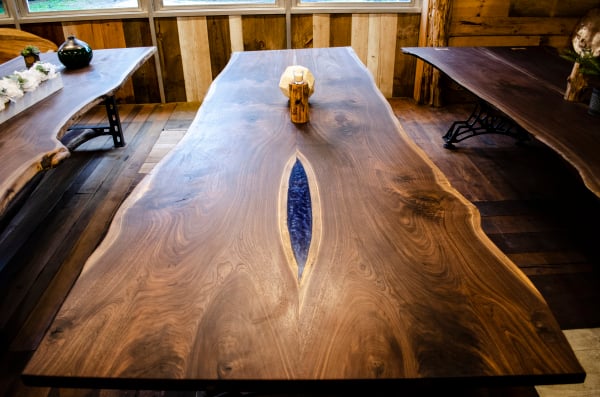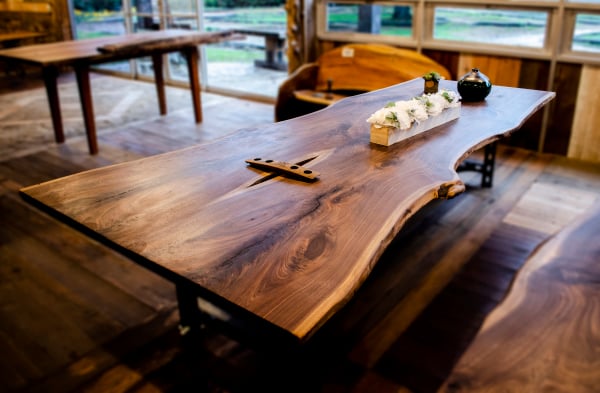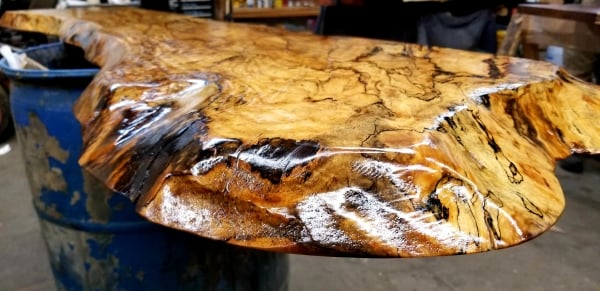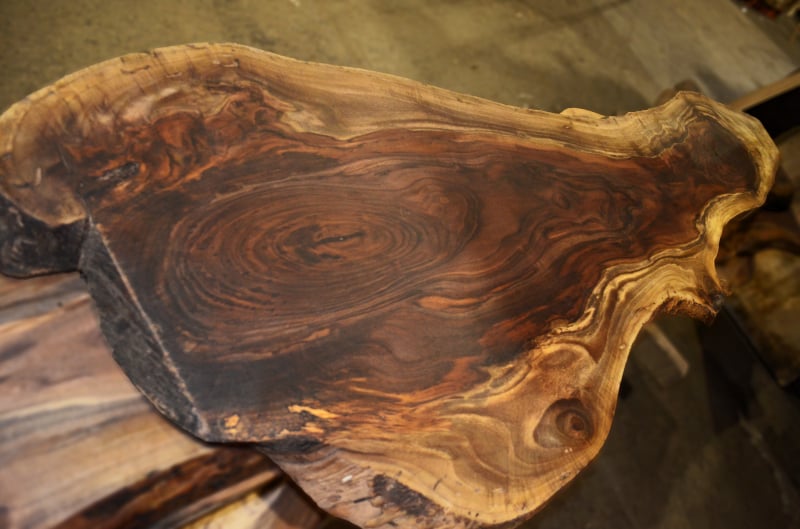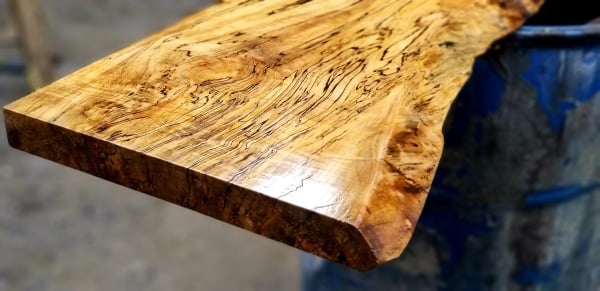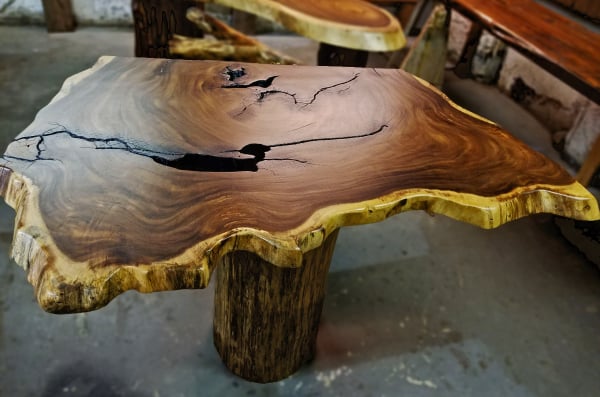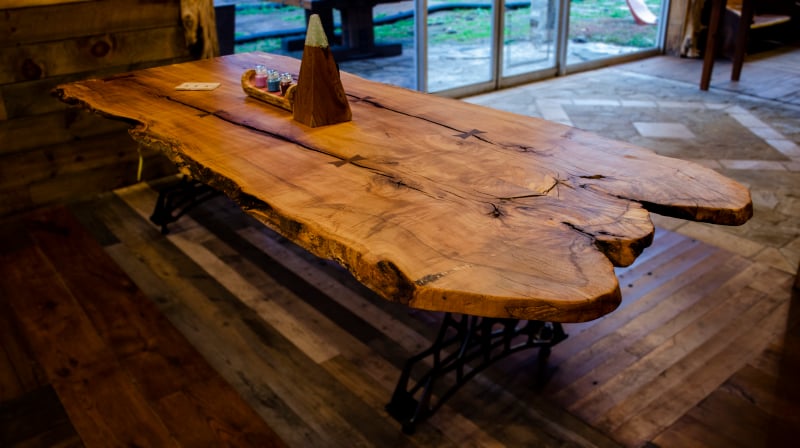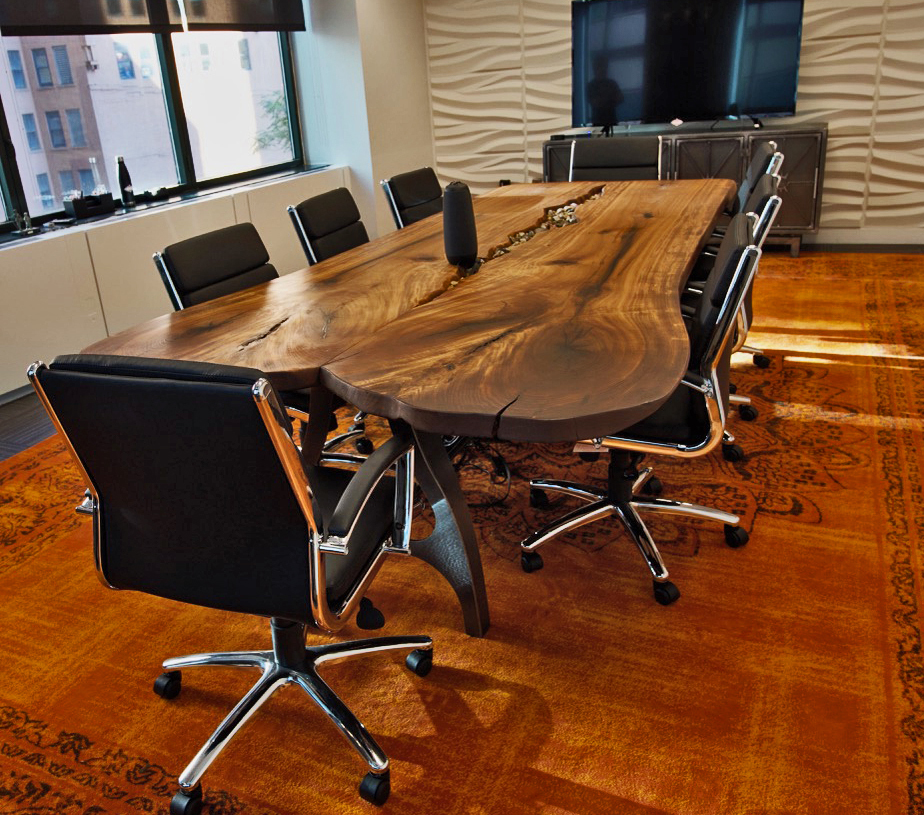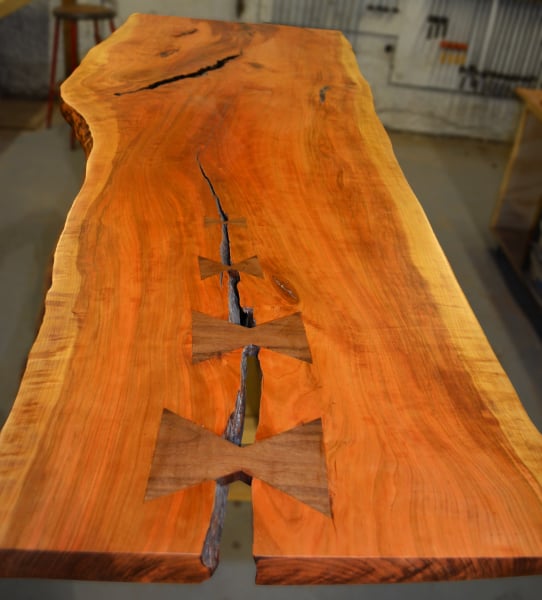 BE THE FIRST TO KNOW ABOUT ​​OUR LATEST NEWS & SALES
Enter your e-mail address below and sign up to our newsletter
SIGN UP