Hours: Mon - Thu: 7:30am - 5:00pm
Fri: 7:30am - 4:00pm / Sat: 8:00am - 1:00pm

1275 Bloomfield Ave, Fairfield, NJ 07004 
Tel: (973)299-6100   Fax: (973)807-1921

Quality lattice and screen are Woodway's most reknowned products. As former contractors, our founders have always insisted on durability, style and craftsmanship in every lattice panel sold
What makes Woodway Lattice & Screen different?
• Opposed-angle stapling for maximum wood-hold
• Glue-coated stainless steel fasteners in all Clear grades; 18 gauge, electroplated, galvanized and glue-coated steel fasteners in all other products
• Fasteners set flush or countersunk, parallel to the grain for additional strength
• All 4' wide lattice panels are glued along at least four joint lines with industrial adhesive
Our founders' ideals have resonated with contractors nationwide, making Woodway Lattice the best selling premium grade lattice panels in the United States.
Choose the Right Lattice for your project
Woodway Lattice is available in Clear, No. 1, and Select grades and a variety of wood species. Western Red Cedar and Mahogany lattice offer natural rot and pest resistance. Treated lattice panels are also offered in a number of styles. Most styles of Woodway
lattice are sold in 4' x 8' sheets
, while smaller sized sheets are also available.
Woodway's Square Lattice is a premium option on traditional diagonal
lattice, and whether you need privacy or garden spacing, Woodway has you
covered. Garden Square has a nominal opening of 2-11/16", while Privacy
Square is 1-13/16".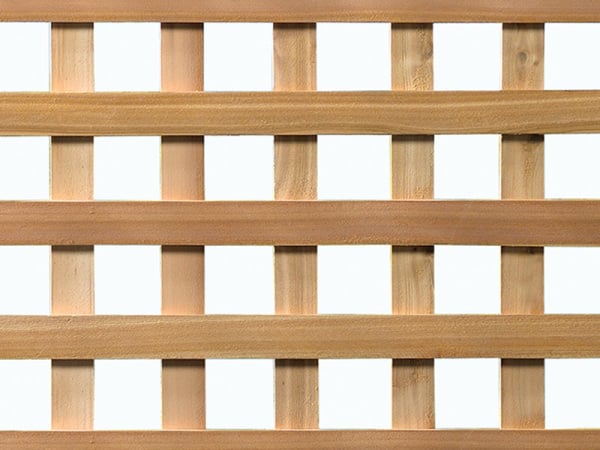 2-11/16" Opening

No.1 Cedar

• 1/2" | 810-1151 | $136.15

Square  Privacy Garden Lattice
1-13/16" Opening

No.1 Cedar
• 1/4" | 810-1114 | 
$98.00
• 1/2" | 810-1154 | $136.15

No.1 Pressure Treated

• 1/4" | 810-3237 | $99.75

• 1/2" | 810-3238 | $152.25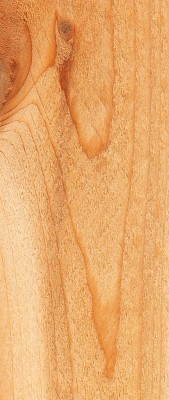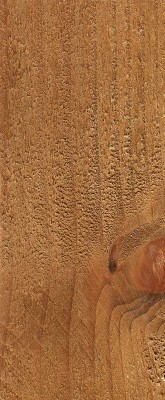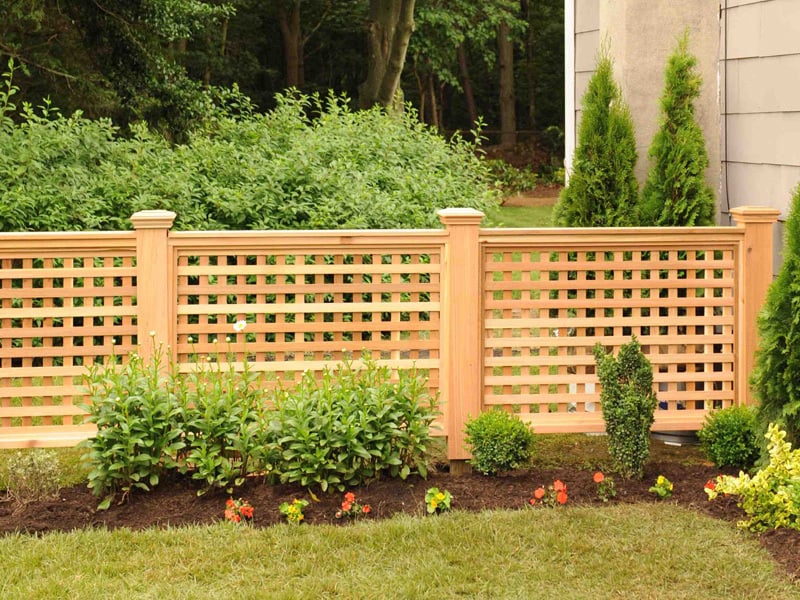 No job or application is ever the same, and spacing needs, lighting
control and design preferences vary from project to project.

Woodway Diagonal Lattice is our flagship product - the only commercial lattice
produced based on the Western Wood Products Association Lath Grading
Rules. 

Available in Diagonal Privacy 1-7/8" nominal opening,

Diagonal Garden 2-3/4"

Woodway Diagonal Lattice will add a new dimension to your project.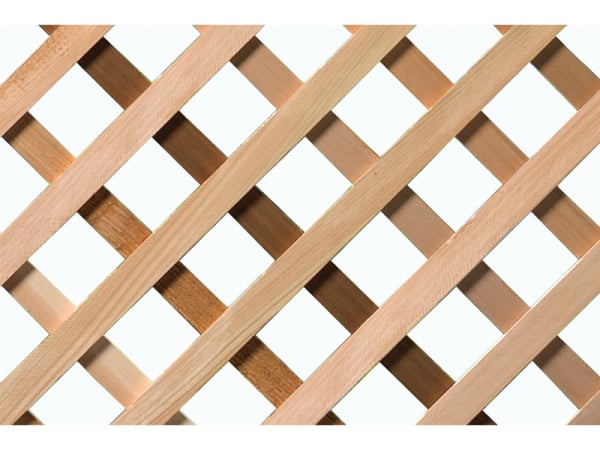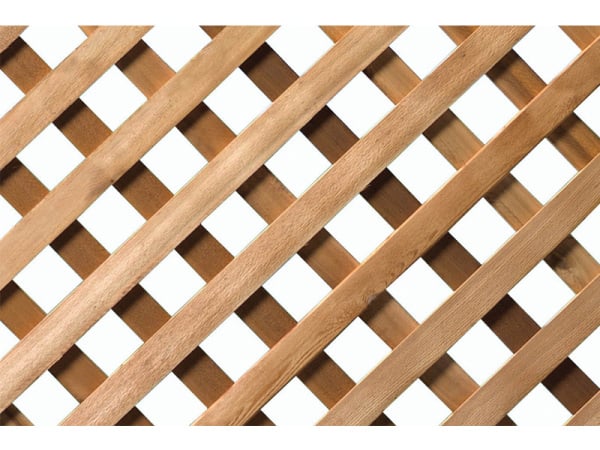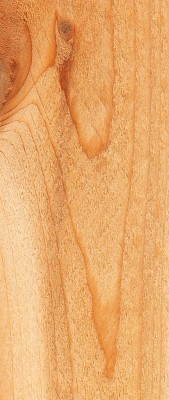 2-3/4" Opening

No.1 Cedar
• 1/4" | 810-1070 | 
$63.00
• 1/2" | 810-1125 | $100.45

No.1 Pressure Treated

• 1/4" | 810-3228 | $40.60

• 1/2" | 810-3233 | $66.50

1-7/8" Opening

No.1 Cedar
• 1/4" | 810-1090 | 
$78.05
• 1/2" | 810-1140 | $121.45

No.1 Pressure Treated

• 1/4" | 810-3230 | $44.80

• 1/2" | 810-3234 | $81.20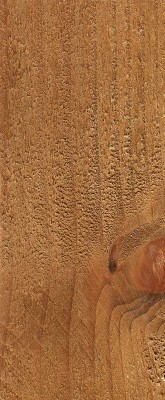 Cedar Estate Lattice is a premium product which uses stainless
steel brads instead of staples so that even the back side of the panel
is virtually blemish-free. A noteworthy benefit for high-end
applications. Cedar Estate Lattice is kiln dried and moulded which
makes it the perfect choice for all interior as well as exterior
installations.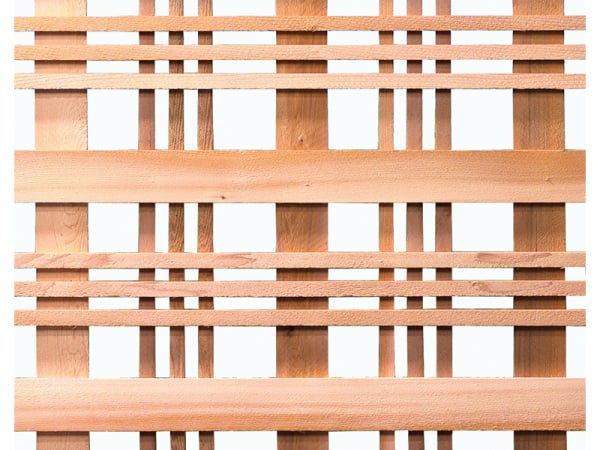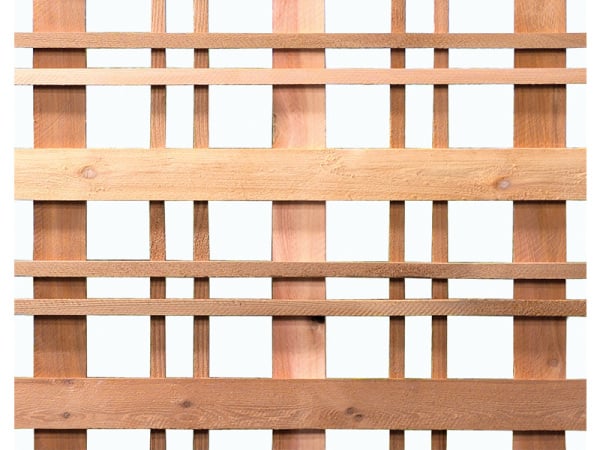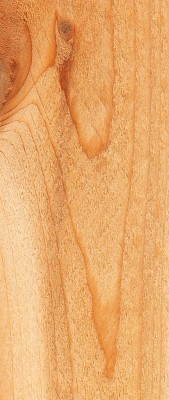 No.1 Cedar

• 13/16" | 810-3098 | $98.70 (3'x6')

• 13/16" | 810-1588 | $213.15 (4'x8')

Monterey Estate Lattice
​
No.1 Cedar

• 13/16" | 810-3097 | $82.95 (3'x6')

• 13/16" | 810-1589 | $183.05 (4'x8')


BE THE FIRST TO KNOW ABOUT ​​OUR LATEST NEWS & SALES
Enter your e-mail address below and sign up to our newsletter
SIGN UP
With applications as varied as deck and patio screening, interior room separation, and exterior fencing - the Moderna Panel Screen is a versatile premium product. Available in Western Red Cedar & Mahogany the Moderna is a heavy duty, kiln-dried and sanded screen, perfect for space definition with flair and sophistication.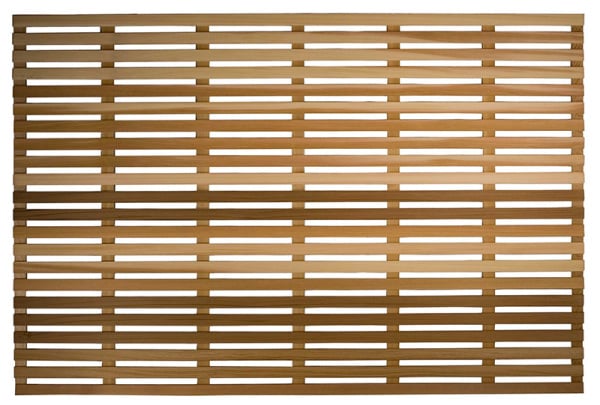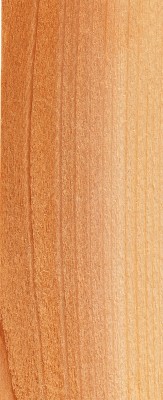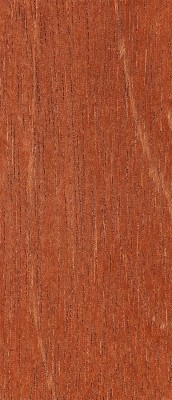 Clear Cedar

• 13/16" | 810-1203 | $153.30 (4'x6')

• 13/16" | 810-1259 | $142.10 (4'x6')


Mouldings are made to match the species and quality of Woodway Lattice,
and to provide handsome framing for your lattice project. They are
available in 8-foot lengths, in five different patterns to fit either
Heavy Duty or Regular Lattice. Cap mouldings, frame mouldings and
divider mouldings fit Woodway Standard Lattice. For Heavy Duty Lattice,
cap and divider mouldings are available.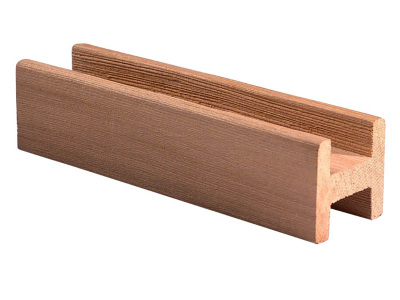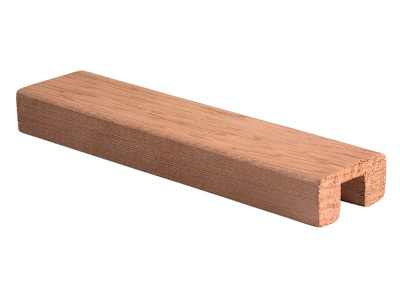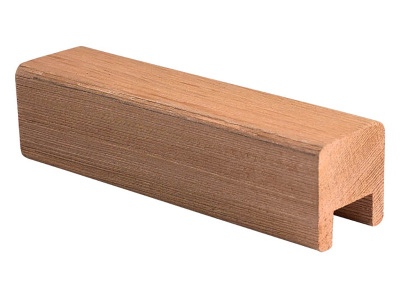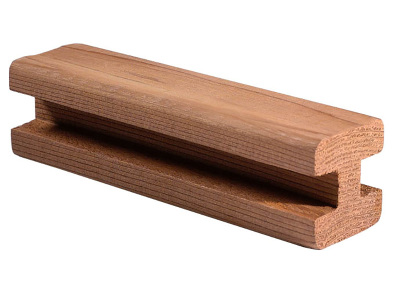 Woodway Post Caps add a finished quality to a variety of outdoor projects. Whether it's a copper-clad top for your mailbox post, white pyramid caps for your picket fence posts or cedar ball finials for the fence, Woodway finishes your project with style.
Sturdy, handsome post caps capture the design sophistication and attention to detail that exemplify the classic architecture of colonial America. Choose from stylish metal, wood, glass and solar designs in a variety of styles. Woodway Post Caps are built to last. We use premium-grade, kiln-dried Western Red Cedar, Mahogany and treated Hem-Fir.
Our blocks and trim skirts are precision-molded for uniformity. Rabbeted joinery in our wood and select metal caps provides extra strength and durabilty. Our glass caps are solid-formed for longevity. You don't have to worry about rust marks or wood discoloration, because we don't use any metal fasteners.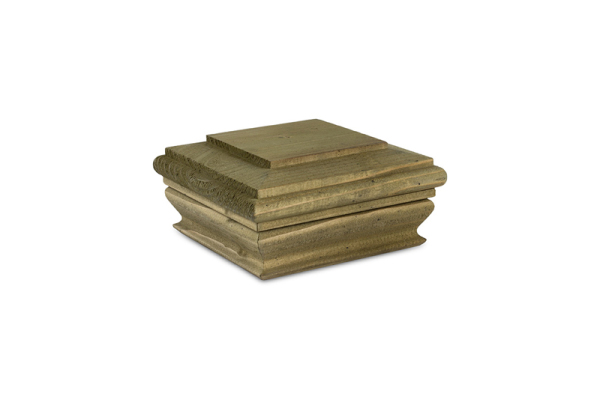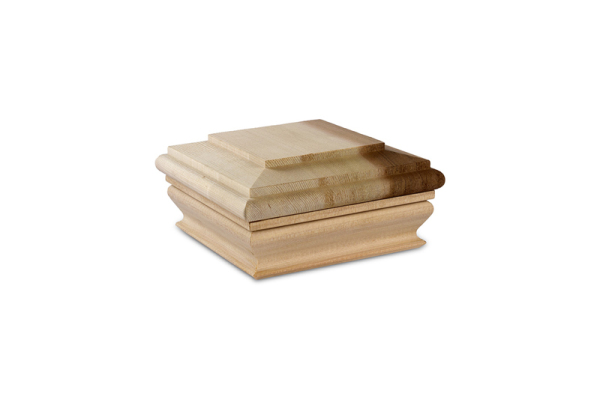 Pressure Treated

4"x4" - $13.58 (870.2032)
Cedar

4"x4" - $15.05 (870.1382)
6"x6" - $24.29 (870.1642)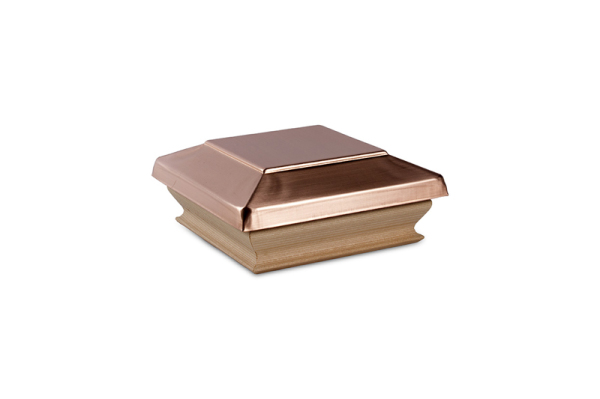 Copper/Cedar

4"x4" - $27.09 (870.1387)
6"x6" - $45.50 (870.3345)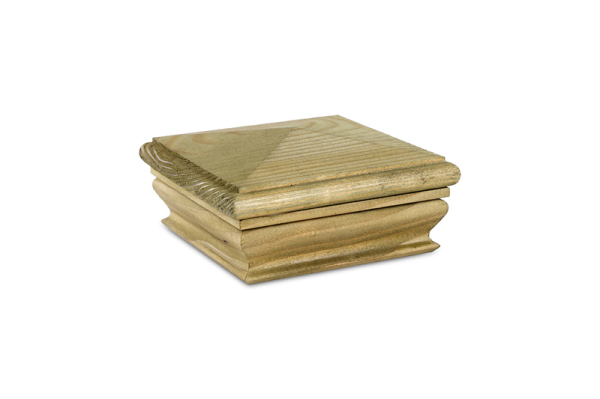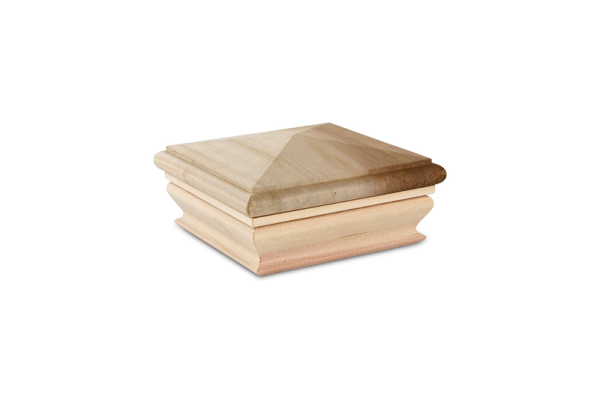 Pressure Treated

4"x4" - $15.47 (870.2033)
6"x6" - $25.55 (870.3167)
Cedar

4"x4" - $16.38 (870.1383)
6"x6" - $26.74 (870.1641)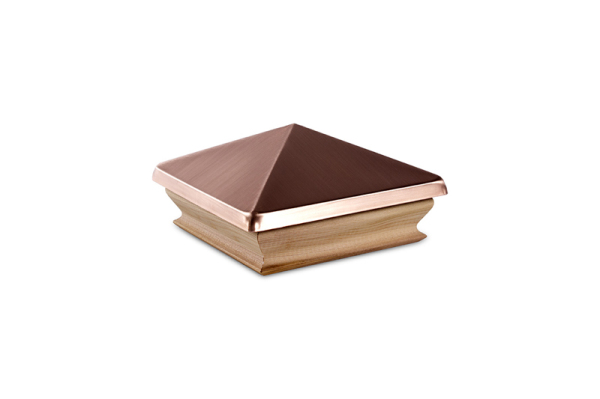 Copper/Cedar

4"x4" - $26.46 (870.1384)
6"x6" - $45.01 (870.1669)