Hours: Mon - Thu: 7:30am - 5:00pm
Fri: 7:30am - 4:00pm / Sat: 8:00am - 1:00pm

1275 Bloomfield Ave, Fairfield, NJ 07004 
Tel: (973)299-6100   Fax: (973)807-1921

Do you have an idea for the perfect deck but don't know where to start?  We have Wood & Composite decking options available as well as other decking materials to build a traditional deck, above-ground pool deck, ground level deck or even a porch or lattice so you can create your perfect outdoor oasis.
For Framing, always use pressure-treated lumber, pressure-treated decking or one of our wood decking options. Then protect it with stains and/or sealers.
For a low-maintenance decking option choose composite decking. It resists mold, mildew and easily cleans up with soap and water.
Which is the best decking material: Wood or Composite?

We offer both!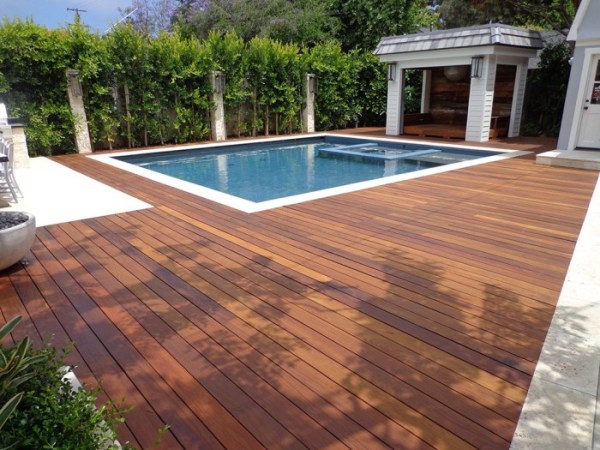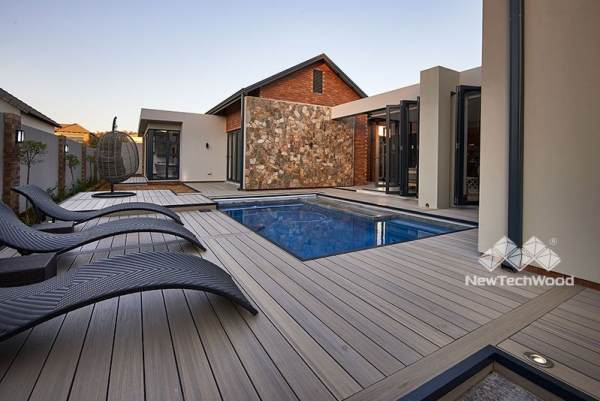 The first thing to know about choosing a deck material is that all decks use Pressure Treated Lumber for the framing, which is the structural part of the deck that you don't usually see unless you're underneath it. So the decision process usually involves only the materials that will make up the decking surface and railings.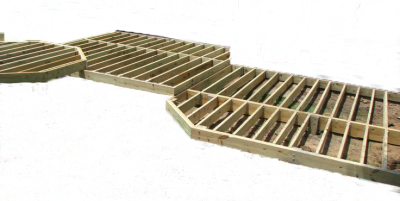 Wood vs. Composite decking materials
You have two main categories of deck materials to choose from: natural wood or manmade products – but there are lots of options within each of these categories. The most popular wood products are Pressure Treated lumber and Western Red Cedar. Other species of wood such as Ipe, Red Balau, Meranti and Garapa are also used on decks. Manmade deck material products include composites, PVC and vinyl from manufacturers such as UltraShield NewTechWood, Fiberon and Wolf.
The majority of decks built today are made of wood. The main reason people choose wood is for the initial cost savings. The main reason people choose composite or manmade deck materials is for the low maintenance required.
So what deck material is best for you? There are numerous factors to evaluate before making a decision. You'll need to ask questions like: How will the deck be used? Is it in a shaded area or a sunny one? How long do you plan to live in your home? Do you plan on doing your own deck maintenance or hiring a company to do it for you? As you can see, the questions are endless. Feel free to contact us with any questions or concerns. Although we are only a supplier of materials, we do not do installs but can recommend qualified installers to help you with your next deck build.
BE THE FIRST TO KNOW ABOUT ​​OUR LATEST NEWS & SALES
Enter your e-mail address below and sign up to our newsletter
SIGN UP